Case Study: Creator News Mobile App
The Benefits of Hybrid Mobile App Development
Why You Will Have a Better ROI With a Hybrid App
What is a mobile app good for and why is this something that my business needs? As a business owner, you may be wondering some of these questions. Sometimes it's hard to follow a theoretical situation, so today we will be discussing a real-life case study.
Lunarstorm recently launched a mobile app for one of our clients, Creator News. Creator News is an editor-curated news aggregator website, which is a project that our team also developed. Many businesses that are interested in a mobile app already have an existing project (like a website) and want to extend the capabilities to take advantage of mobile features which is why this is a great example of hybrid app development.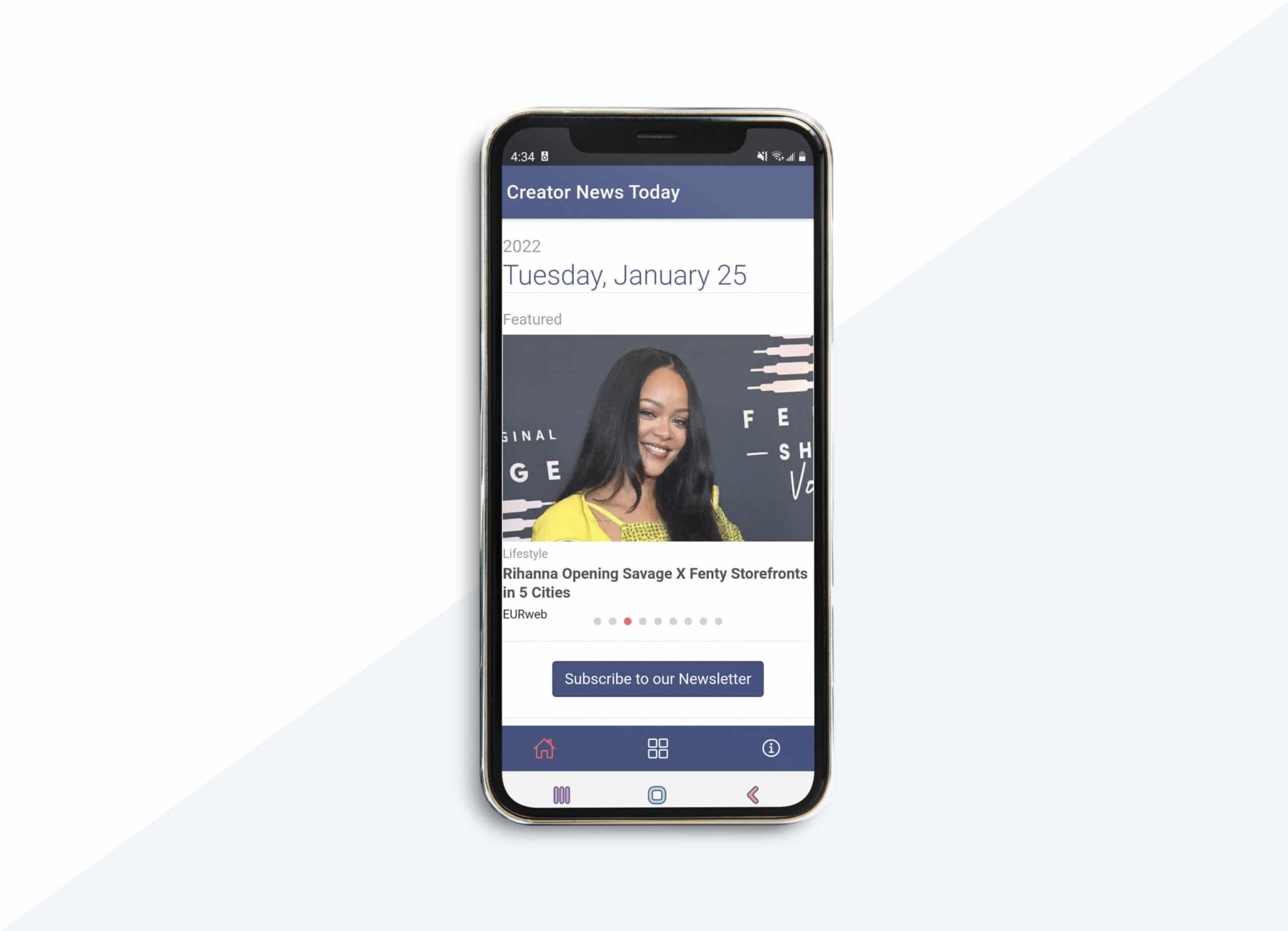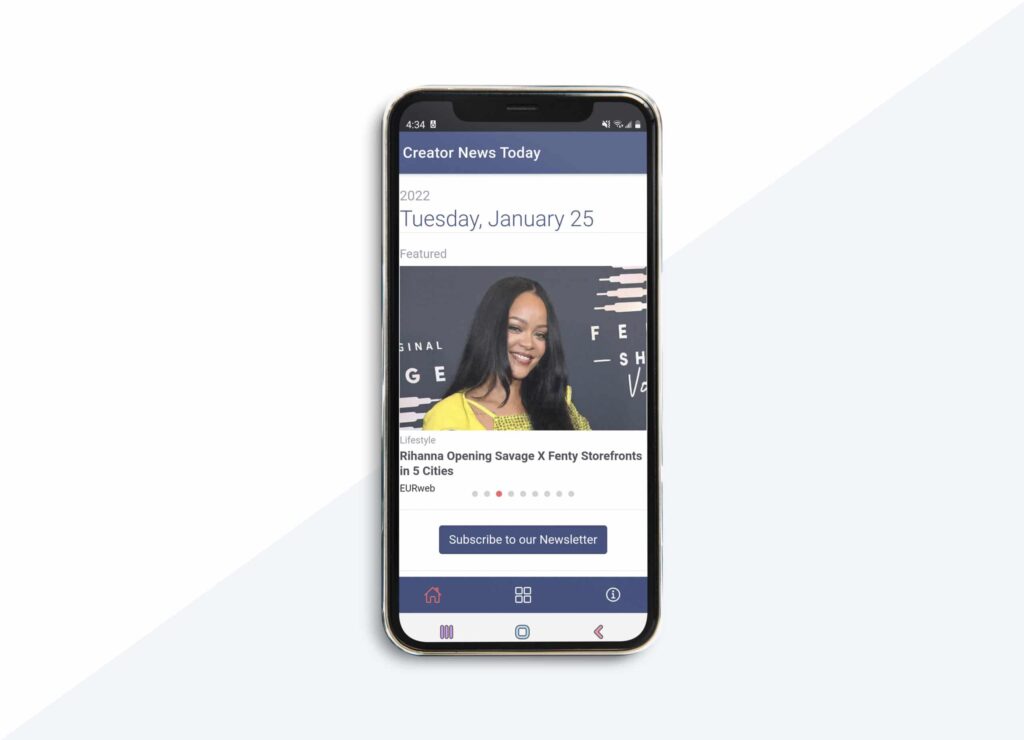 They wanted to commission an app that could be downloaded on Android and Apple devices so that the user reading experience would be a lot smoother and convince users to keep checking back often. Having a mobile app also establishes Creator News as a leading competitor against other news aggregator sites.
When you already have a website as the starting piece for the app you want to create, there's an advantage of being able to reuse what's already on the website and bake it into the app, then adding extensions. This means that app developers don't have to start completely from scratch, so there's less time, and therefore budget, required to finish the app.
"The challenge is being able to carry over the successes from the web app to mobile," says Jack Colvin, who worked as the primary developer on the project. "The app needs to be a better experience than using the mobile web browser, or else people can't be convinced to download it. This means that the app needs to maintain fast page speeds, have smooth transitions, be easy to navigate, mobile responsive on all types of devices, and more. There's a lot to app development that most people never realize."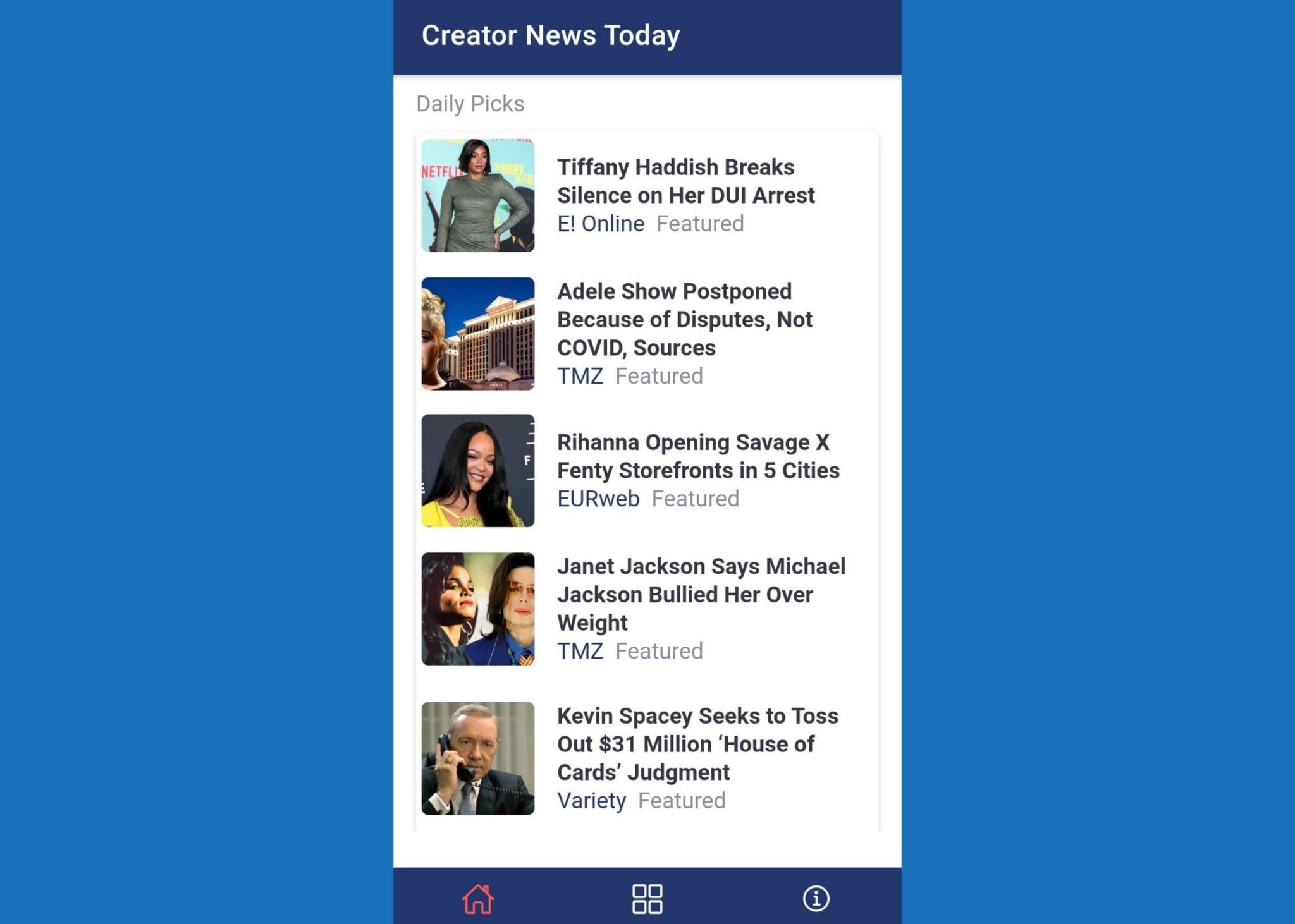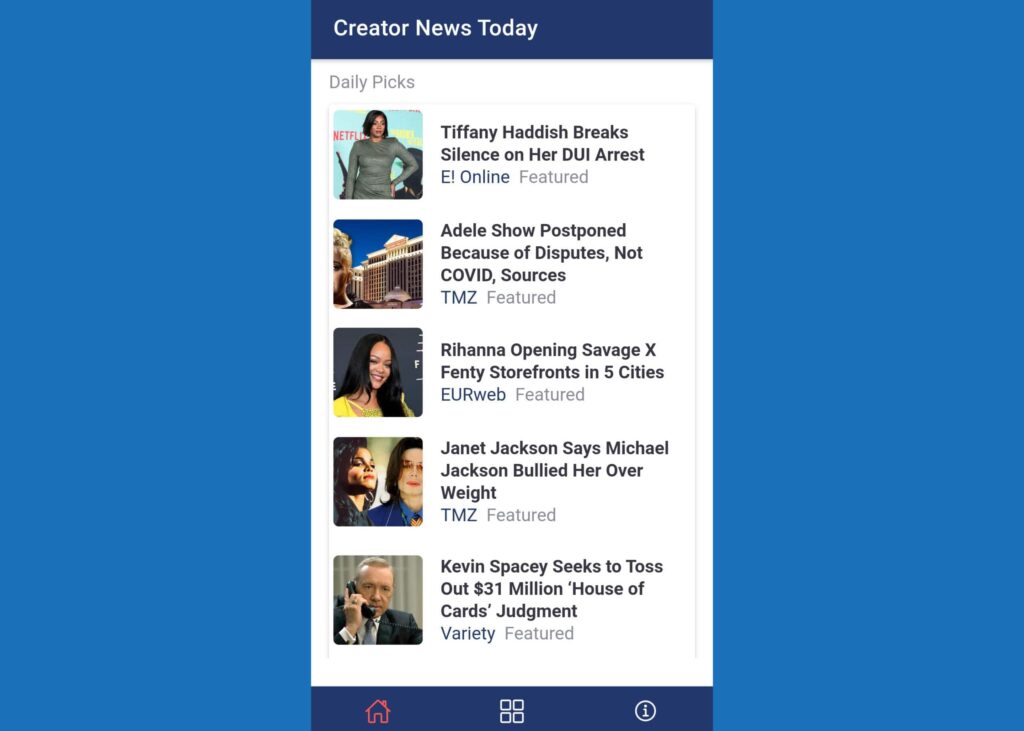 Since the Creator News project already existed and they just wanted to create a great UX/UI-friendly app, developing a hybrid app was more cost-efficient than creating it from scratch, shortened the waiting period until launch date, and was able to start earning a return on investment (ROI) sooner.
In this example from Ionic, we follow the typical cost savings of a hybrid app vs. a natively built app:
"Now let's imagine we planned to tackle the same project using a hybrid approach, assuming a 50% reduction in initial time-to-market (from 24 weeks to 12 weeks) and a 50% reduction in ongoing maintenance costs (from 15 weeks per year to 7.5 weeks per year), as well as lower hiring costs because we're using our in-house web developers instead of outside specialists.
Expected benefit: $200,000 per year / $3,846 per week
Initial time-to-market: 12 weeks
Active maintenance: 7.5 weeks per year
Team: Two in-house web developers at $125,000 per year each
Labor costs: $4,808 per week
Sticking with a hybrid option… would have earned us a net profit of $387,981, or a 234% return on investment."
Some other benefits of creating an app include being able to use more creative and eye-catching design layouts, being able to customize how people view the app on their screen and fit different screen sizes, and being able to better control where and how ads appear.
It's important to be able to control ad placements because it is often your business's main source of revenue, which is the case for Creator News. They want to show their ad buyers that advertisements look good on their app, but also reach a middle ground because you also don't want to turn off consumers to viewing the app at all if they think that the ads are too annoying for them.
Many back-end features exist that aren't obvious to the public-facing consumers as well. These can include being able to easily keep track of how consumers are viewing the app, whether it's through a smartphone, tablet, or desktop; how long each person is viewing each page; what city and country the viewer is visiting from; if they followed an advertisement link; and more. This information can be useful for showing company stakeholders that the app was successful, and for selling targeted ads if there is a buyer who is looking to market to a certain audience.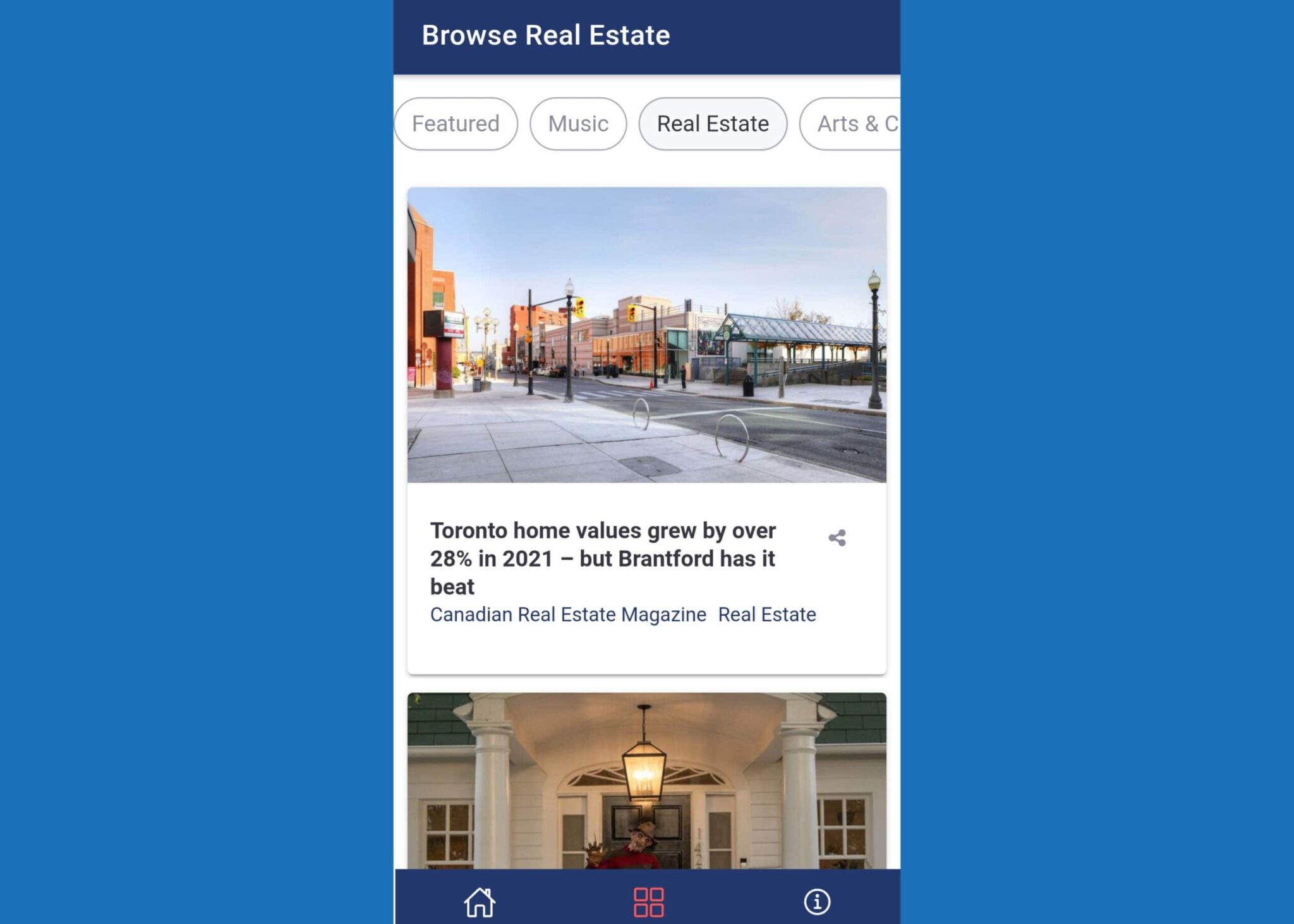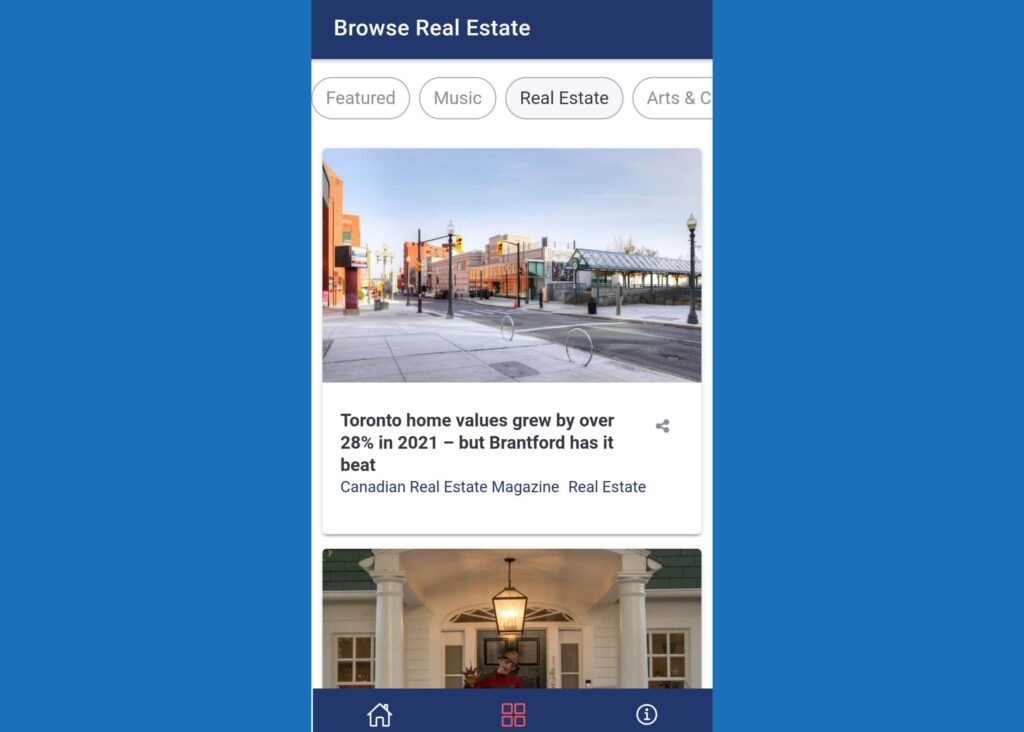 One of the challenges of creating the app was getting it ready for deployment on the Apple Store and Google Play Store for Android. To publish an app, there are a lot of technical requirements that are needed, and the app developer will need to keep these in mind during the design stages. There are a lot of hoops to jump through to release it for the public, so having an experienced developer is key.
"There are more possibilities because it's a more powerful system," explains Colvin. "The app will never be down, whereas the website can be. You can still access offline versions of the app when you're not connected to the internet. It's also more pleasant to use visually."
Interested in learning more about the software development process? There are many more ways that custom software can help your business – it's not just limited to creating mobile apps for the public. Contact Lunarstorm for a discovery call so you can learn about the possibilities that exist and how it can make your workflow more efficient. We serve a variety of industries, from agriculture to industrial to sales, and everything in-between.
Learn more about our Software and App Development Services: